L. B. White Director 300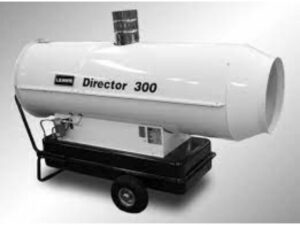 Ideal for construction heating applications requiring vented heat, the Director heaters feature a high efficiency heat exchanger that keeps heated and combustion air separate for the ultimate in clean, dry heat.
Key Features
300,000 Btu/h
Automatic ignition
Ductable up to 20 feet
Powerful heat throw
Electronic flame control
Built-in handle and easy roll, heavy duty wheels
Want to request a reservation or ask specific questions about this item? Reach out and we'll get back to you ASAP.

You might also be interested in: