Redi Haul Utility Trailer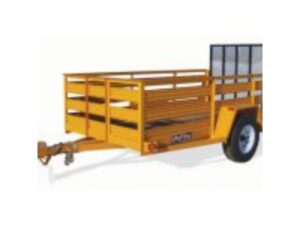 Redi Haul Trailers strives to provide quality built products to our customers 100% of the time and to exceed our customers expectations.
Redi Haul Trailers does "Whatever It Takes" to be the best place to work in the eyes of our employee owners and to approach the future with high spirits and enthusiasm and have fun along the way.
Want to request a reservation or ask specific questions about this item? Reach out and we'll get back to you ASAP.

You might also be interested in:
Key Features: Payload capacity/GVWR: 2000 lbs 10′ Trailer 2″ coupler Rubber mounted sealed beam lighting #1 treated, kiln dried 2″…