EDCO Single Disc Grinder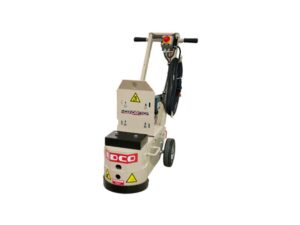 EDCO builds high quality products that require little maintenance and save you time and labor. Your satisfaction is our sole objective. EDCO equipment has provided contractors with solutions to resurfacing problems since 1959. The EDCO Grind Strip 1 is ideal for removing mastics, thin-sets, paint build-ups, resins and more.
Key Features
Round shroud gets tight against walls
Easy-rolling 10″ steel-core, rubber wheels
25ft. power cord attached with cord hanger
Side-mounted lifting handles
Remote access multi-vac port hookup for dust control
Water hookup for dust control
New 30lb. weight pack standard
Made in the USA!
Want to request a reservation or ask specific questions about this item? Reach out and we'll get back to you ASAP.

You might also be interested in: